Proactive investment strategies for optimising returns across the risk spectrum
In recent years, social changes and the pandemic have shaken traditional property investment to its core. For example, the rise of online shopping has led to a marked decline in demand for retail units but increased the need for large logistics facilities.
As a result, Rynda has broadened its focus to include the alternative real estate markets, developing investment strategies for assets in the UK and various countries in Europe.
Some of the alternative sectors we work within include:
Healthcare (senior living and care homes)

Purpose-built student accommodation (PBSA)

Commercial (office, retail and industrial)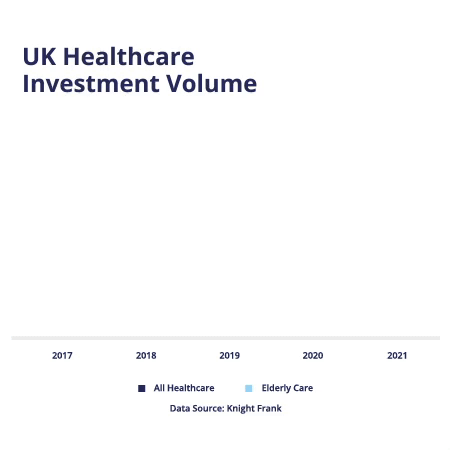 Following extensive research, Rynda Healthcare has invested nearly £200 million into the UK care home sector in the last 12 months because the sector demonstrates the right supply and demand characteristics to produce long-term, stable returns for investors.
Rynda Student Living is our investment platform that focuses on high-quality PBSA and works alongside several leading London-based investors seeking long-term, attractive returns from the flourishing student living accommodation markets.
From the start, the commercial real estate markets have also been at the heart of Rynda's activities. Acting as an operating partner platform for global capital, we actively source commercial real estate opportunities across the UK and mainland Europe, with clients investing across the risk spectrum.